Karan B.
Suthar
Web & App Developer
Hello there, I am Karan Suthar and this is My Personal Site. I am a student right now and also working as Freelance Programmer, Full Stack Web Developer, since 2017. I have been Providing Professional Custom Website Development, Web Hosting, E-commerce Solutions, Domain Registrations, Graphic Design as well as Search Engine Optimization Services.
Now I am Working as A Freelance Web Developer. We are providing many IT services such as Responsive web designing, E commerce Website Development,WordPress Developer ,Business Website Development, Mobile application Development, SEO Service in Surat, India. also You Can Hire me as a Web Developer.
Project you can offer
Graphic Design
We are Working on the Creative and Mobile Friendly Website Design. We are Creative and Responsive Web Designer. We are Working as Freelance Web Designer or You can Hire me as a Web Designer in Surat.
App Developer
We are Providing Service App Development in Surat. Your App is Give Best Service to Your Client. Transform your business with state-of-the-art mobile apps for your workforce, customers, and partners.
Web Developer
We are Provide. Develop Active & Creative Website to Boost Your Business. I am Freelance Web Developer, Hire Web Developer, Freelance Wordpress Developer & Hire Wordpress Developer Service in Surat.
Search Engine Optimization
We are Provide SEO(Search engine optimization) Service in Surat. SEO can increase Your Website Traffic, Visitors using Social Media Marketing. Freelance Web Developer Hire Web Developer Surat.
From the Blog
50+

Clients

Web Develoeper

8+

Projects Done

App Developer

20+

Meeting
- Education -
Maruti Vidhyalay

SSC

2012-2013

Gujarat Board SSC Examination with 70%
Maruti Vidhyalay Ved-Road Surat

Shree Swaminarayan Gurukul

HSC Science

2013-2015

Gujarat Board HSC-Sci Examination with 68.77%
Shree Swaminarayan Gurukul Surat.
- Employment -
Free lancer

Web Developer

2016-2017

Work as a Freelance Web Designer & Developer
FreeLancer Surat

Future Vision Web Solutions

Web Developer

2017-Present

Work as Web & Designer Developer
Future Vision Web Solution Surat
Designing & Developer
More Achievement
This is a My External Achievement.
I was Completed English Efficiency Examinationfrom Shree Sadashiv FoundationAhmadabad
I was Completed Diploma in Computer Office Expert from SK Computer Academy.
I was Completed JEE Main Examination & Get 52/360.
I was Completed Web Developer Computer Course with top ranking from Future Vision Computers Surat.
English Efficiency Examinations

Distinction

Maruti Vidhyalay

Diploma in Computer Office Expert

Certificate

SK Computer Academy

Joint Entrance Exam 2015

Clear

Surat

Web Developer Course

Certificate

Future Vision Computer
Learn HTML5 Android App
Learn HTML5 Android App Develop using Angular JS. Develop By Karan Suthar.
See Live
Read Blogger.com
Blogging Website Tech news in Hindi at readblogger.com Design By Karan Suthar.
See Live
All in One Status Application Promotion Banner
Online All in One Status App Promote Banner.Design By Karan Suthar.
See Live
All one Status Android App Development
All in One Status Android App Develop using Angular JS. Develop By Karan Suthar.
See Live
RB Interior Contractor
RB interior Contractor Project Develop using Framework Software. Design By Karan Suthar.
See Live
Personal Portfolio Project
Portfolio Website Project Design using Framework Software. Design By Karan Suthar.
See Live
Html5 Online Learning Project
Html5 Online Learning Project Design using Html5, Css3, Bootstrap. Design By Karan Suthar.
See Live
Online Bag Selling Banner
Online Bag Selling Banner Design Photo Shop.Design By Karan Suthar.
See Live
Hemanshu LIC Agent Dummy Project Design
Hemanshu Lic Agent Dummy Project Design using Html5, Css3, Bootstrap. Design By Karan Suthar.
See Live
Activa Number 1 Banner
Activa Number 1 Banner Design Photo Shop. Design By Karan Suthar.
See Live
Join LIC Family Banner
Join LIC Family Banner Design Photo Shop. Design By Karan Suthar.
See Live
Chetan LIC Banner
This Banner is the Chetan Ghoghari lIC Agent Banner Design in Photo Shop.Design By Karan Suthar.
See Live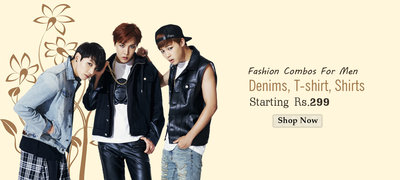 Fashion Combo Sale Banner
This Banner is the Fashion Combo Sale Banner Design in Photo Shop.Design By Karan Suthar.
See Live
Shoes Banner Designing
This Banner is the Shoes Banner Design in Photo Shop.Design By Karan Suthar.
See Live
Desk Discount Banner
This is Banner of Discount office desk and also Office Table Design in Photoshop. Design By Karan Suthar.
See Live
RB Interior Designer
This is Banner of RB interior contractor Design in Photoshop. Design By Karan Suthar.
See Live
Punj Advisors Logo
This is Punj Advisors Logo for his Application & Website Design in Photo Shop. Design By Karan Suthar.
See Live
Some of my happy clients
Karan helped us transform a Photoshop design to a functional and responsive web page, and integrated it with WordPress.

Mr. Ramesh, RB Interior
Karan has been absolutely great in terms of support and completing high level Creative User Interfaces and HTML works.

Tej Suthar, Brothers Developer
50+

Clients

Web Develoeper

8+

Projects Done

App Developer

20+

Meeting
Close
Scroll