Responsive Web Designer
What is Responsive Web Designer ?
Responsive web design is a relatively new approach to website design that ensures users have a good viewing experience no matter what type of device they're using. We are Working on Creative and Responsive Web Designing. last few years the mobile Users are Increase Very Much. That Mean Your Website is Mobile Friendly. if your website is created by Responsive Web Designer.
Day by day, the number of devices, platforms, and browsers that need to work with your site grows. Responsive web design represents a fundamental shift in how we'll build websites for the decade to come. Everyone. These days web design and responsive web design are the same thing.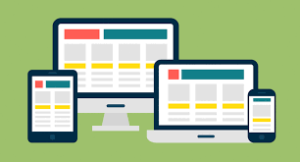 You can Hire me For Your Responsive Web Designer. We are also Working from Home as a Freelance Responsive Web Designer in Surat. If you want to develop your Site Responsive, than You have a Full Knowledge of Media Query ,Fluid grids and Flexible images and media.
The fluid grid concept calls for page element sizing to be in relative units like percentages, rather than absolute units like pixels or points.
Use Media Query custom element size Device by Device Changed its known as a Media Query.
You have to Flexible image and Media for Different Different Device.
We are Working Freelance Web Designer or Freelance Responsive Web Designer in Surat India. You Can also Hire me as a Responsive web Designer for Your Dream Project. We are Working on Website based Technology. Website is the Primary need for any Business or Shop. Responsive web design has become more important as the amount of mobile traffic now accounts for more than half of total internet traffic.
You can get all Device customer using the Responsive Designing. People can find you using online Website. they known You Better using the website. You can me Also Contact us For Your Website Project or App Project.